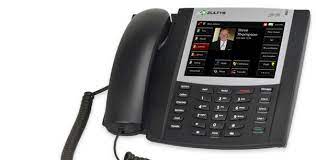 Dynam Communications offers a variety of VoIP telephone system solutions that meet the requirements that your company needs to surpass your customers' expectations while maximizing employee productivity.
Our Solutions
We offer On-Premise VoIP telephone systems for those companies preferring to have a phone system installed at their office, connected to their own telephone company.  Another solution is our Hosted PBX telephone system solution which many companies opt for since it avoids the upfront costs with buying a system and lowers the monthly phone bill by up to 60%.
Our On-Premise options include the Zultys line of Telephone System solutions. This includes the MX-SE for the small enterprise with under 50 users. The MX-E for companies with less than 300 users. Other models can support up to 10,000 users spread across multiple locations across the country or around the world.
Features
The most popular, built-in features of our solutions include:
Automated Attendants – allow callers to reach the user or department they need to speak with, provide hours, directions to your office, and more.
Call Groups and Call Center Functionality – assign multiple users to a department such as Customer Service, Company Operator, Accounting, Sales, etc. Callers selecting one of these options will ring everyone assigned to that group.
Connect multiple offices around the world and allow extension to extension dialing. Eliminate long-distance and international calling between your offices!
Call Recording – schedule your employee's calls to be recorded and/or allow them to click one button to record a call.
Faxing – send and receive faxes to/from your desktop computers.
Mobile phone integration.
Email Delivery of voice messages and faxes.
Instant Messaging – makes it easy to communicate with users around the office or between offices.
On-Hold Music and messaging.
Conference Bridge allowing you to host conference calls.
Paging system – broadcast office-wide or zone pages over your telephones speakers.
Multiple office locations – whether you have one location or man, our office VOIP telephone system can link all your employees together. Call employees located around the world by simply dialing their extension.
Administrator Interface – easy to add a new user, change a passwords, and much more.
Call us today to discuss your specific needs and get a customized quote.