Zultys Desk Phone Options
Our Zultys VoIP phones are designed to be easy to install, operate, and to enhance productivity. Furthermore, the Zultys VoIP business phones work seamlessly with our Zultys PBX phone system. Each of the Zultys office phones standard functionality such as hold, transfer, conference, park/pickup, and more.
2.5" 128×48 pixel backlit display
2 line keys
Speaker phone
Headset port with EHS support
4 soft keys
320×240 pixel color display
2 line keys
4 soft keys
Headset port with EHS support
Speaker phone
320×240 pixel color display
14 programmable LCD labeled keys
Speaker phone
Wi-Fi support with optional adapter
Headset port with EHS support
Built-in Bluetooth
3.7" 360×160 pixel backlit LCD
21 programmable LCD labeled keys
Supports 450M side car
Bluetooth & Wi-Fi with optional adapter
Speaker phone
4 context sensitive soft keys
Flexible Headset support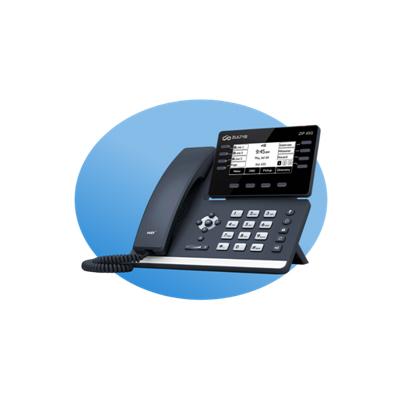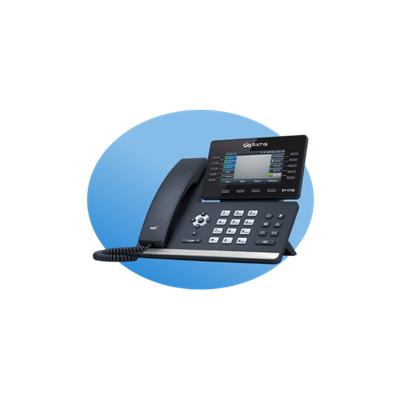 480×272 pixel color display
Supports 450M side car
27 programmable LCD labeled keys
Dual Gigabit Ethernet ports
Headset port with EHS support
Built-in Bluetooth & Wi-Fi Support
Four context sensitive soft keys
7" 1024×600 pixel touch screen
Android operating system
27 programmable keys
Supports compatible wired & wireless USB headsets
Dual Gigabit Ethernet ports
Call us today for a free quote or to schedule a demo of our Zultys VoIP office phones.
Our technicians are Zultys Certified System Experts (ZCSE). Dynam is proud to offer the full Zultys line of office phone system products. Dynam provides sales, installation, training, and day to day support for Zultys customers. This includes support for Zultys business phones, ZAC desktop client, MXIE desktop client, MX Mobile iPhone, and more.
Call today for a free quote
888-754-0762